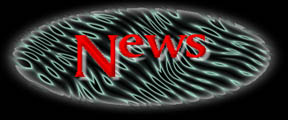 ---
April 13, 2022 - Microdot, the agency responsible for most (if not all) the Verve covers explains the mystery behind Voyager One. The legendary semi-official bootleg. I still remember my brother picking up the original blue-vinyl version at Rhino Records in Claremont, CA for something like 6 bucks in the 90's. It was so odd that the record store didn't know what to do with it, so they just threw it in the "used" section and I'm pretty sure it was just under "V". So after a little bit of digging, he was able to find it. Now it goes for 150-300 bucks on discogs
December 26, 2009 - A little bit of old news, but Nick and Simon are in a new project called The Black Ships. The official word is:


The Black Ships is the new band by Verve's guitarist Nick McCabe and bass player Simon Jones, together with electric violinist and arranger Davide Rossi and drummer Mig Schillace.

Nick and Simon met Davide during the making of The Verve's last record Forth, where he helped with the string arrangements and some electric violin playing. They eventually joined on stage for some of their headlines at Glastonbury, V Festivals and Summercase, plus other appearances on TV and radio in the UK.

After the Verve finished touring in August 2008, it was decided that something new should emerge from such a meeting. That took shape in November 2008 in Copenhagen, Denmark, where the band met for the first time to play and record new material straight away.

It was then that Nick brought with him long time friend and collaborator Mig Schillace, to complete the rhythmic section and with it the core line-up of the band.

Since then the boys have been and are still working on it! It's a slow process, which needs the care and time that it needs, but music fans out there should expect some teasers real soon!

December 26, 2009 - Richard Ashcroft has contributed a track to a project, called The Journey. You can see the video here.
June 1, 2009 - So the current rumor about the Verve is that they might split again. Maybe we can get another album and tour out of them in 2015.
August 13, 2008 - Tony sent me a review of Forth from Uncut.
August 13, 2008 - A low quality of the album just popped up online on some dude's blog, Shoegazer Alive 2.
July 16, 2008 - Verve just sent out an announcement, lots of info so I'll just include it here:

'FORTH' RELEASE DETAILS We are pleased to announce release details of The Verve's forthcoming new album. Titled 'Forth', it will be released on Monday August 25th. The track listing will be:

01. Sit And Wonder
02. Love Is Noise
03. Rather Be
04. Judas
05. Numbness
06. I See Houses
07. Noise Epic
08. Valium Skies
09. Columbo
10. Appalachian Springs
Three different versions of the album will be available to pre-order from The Verve's official online store today.

• Deluxe Boxset
A deluxe boxset will be available solely from The Verve's official online store. This version will consist of a double heavyweight gatefold LP vinyl (containing two bonus tracks not on the CD version of the album), limited edition CD & DVD edition of the album (see below for more information on this item), and an exclusive memorabilia tour book.

If you order the deluxe edition you will instantly receive a free download of 'Love Is Noise' recorded live at Glastonbury, and will also receive the full album as a download on August 18th, one week ahead of the general release date.

• CD & DVD Package
A special CD and DVD package is also available, featuring an exclusive band documentary and live footage from The Verve's headlining appearance at Coachella in May 2008, packaged in a case bound tour book. Tracks featured on the DVD will be:

01. Sonnet (Live At Coachella)
02. Life's An Ocean (Live At Coachella)
03. The Rolling People (Live At Coachella)
04. Lucky Man (Live At Coachella)
05. Love Is Noise (Live At Coachella)
+ 20 minute "Space And Time" documentary


As with the Deluxe Edition, if you order this version of the album from the Verves official online store you will instantly receive a free download of 'Love Is Noise' recorded live at Glastonbury.

• Original CD Album
You can also buy the standard CD album. If you order this version from the Verves official store you will also receive a free download of 'Love Is Noise' recorded live at Glastonbury.

**** All versions of the album ordered before August 18th , including the deluxe box set, will be delivered on release date. Orders received after this date will be delivered as quickly as possible. ****

'LOVE IS NOISE': The video for new single 'Love Is Noise' is now available to watch online exclusively on Myspace.

'Love Is Noise' will be available as a digital download from August 4th, with the physical release available one week later. Full release details will be available from theverve.tv soon.

ASK THE VERVE Is there a question you have always wanted to ask The Verve?

We are looking for Verve fans to send in their questions for the band. The top 50 submitted questions will be posted on theverve.tv, with the people behind the best 2 questions, as picked by the band, receiving a pair of tickets to the V Festival.

To enter a question simply email asktheverve@theverve.tv.

Deadline for entry is Sunday 3rd August. Winners will be contacted via email.

July 15, 2008 - I just read the first review for Forth over at Music Snobbery. The album has 10 tracks and is 60 minutes... nice long six minute tracks. I wonder where my advance is EMI... hello? Advance Please! :)
June 28, 2008 - Some old school/hardcore Verve fans might remember an unreleased Verve track from the mid-ninties called "Mover". Well, it looks like Verve have finally recorded the track and will be making it available via their official site. It will be available on Monday the 30th and be only available for one week. You can hear the "original" version from 14 years ago at youtube, this was taken from their Frankfurt Video.
June 25, 2008 - Correction, the new album will be called "Forth", not "Four" as I previously mentioned.
June 25, 2008 - The new album will be called "Four" and the tracklisting is as follows:

Sit & Wonder
Love Is Noise
Rather Be
Judas
Numbness
I See Houses
Noise Epic
Valium Skies
Columbo
Appalachian Springs

June 23, 2008 - Verve unveiled their new single, "Love is Noise" today and you can stream it now. Thanks MusicSlut. If you've downloaded any of their recent bootlegs or seen the youtube videos then you know this song. It is pretty cool hearing the "recorded" version opposed to the "live" version though.
June 19, 2008 - Most of the blogs and news sources out there are reporting that Verve's 4th album will be released on August 19th. Can you believe that it's been 14 years of Verve and they only have 4 albums? Well, I guess there were a few extended breaks in there.
May 13, 2008 - Verve are set to play a free show in Camden on the 15th. NME has the info.
May 6, 2008 - I mentioned that I was interviewed for a book back in March. Well the book is done and will be released on June 26th. You can pre-order Richard Ashcroft: The "Verve", Burning Money and the Keys to the World now. I was hoping that it wasn't going to be all tabloid stuff talking about breakups and drugs, but with that title, it appears that way. When I was talking to the author Trevor Baker he mentioned that he contacted Jazz Summers to interview the band but he turned him down because they're working on their own book. So I imagine that we'll see an "official" biography sometime in the future.

Oh, and just in case you were wondering, the answer is: no, I don't get any kickbacks from sales of the book. :)
May 4, 2008 - Found a bootleg of the Vegas show online, I was at this gig. You can download it here. I'm listening to it now and the quality is meh... The volume fades in and out. If I get find a better copy then I'll let you know.
May 3, 2008 - The Coachella setlist (thanks Tommy and Dave):

This Is Music
Space and Time
Sonnet
Life's An Ocean
Weeping Willow
Sit and Wonder
Rolling People
The Drugs Don't Work
Lucky Man
Bittersweet Symphony
Love Is Noise

May 1, 2008 - More Verve pictures from TheTripWire.
May 1, 2008 - Tony sent me a youtube link to a Nick McCabe Interview with nme.com at coachella. It's pretty cool to see Nick talk about touring, the new album, and some of the new songs ("Frisco Disco" --what?!?)
April 30, 2008 - The Music Sult has a couple of images from the Verve's show in New York. (update later on april 30th): More reviews: Music Snobbery - I Am Fuel, You Are Friends (scroll down for the bit on Verve at Coachella)
April 29, 2008 - Here are some of the recent setlists (Can someone email me the Coachella and New York setlists?):

2008-04-23 San Francisco, CA Warfield

A New Decade
Sonnet
This is Music
Space and Time
Life's An Ocean
On Your Own
Weeping Willow
Sit and Wonder
The Rolling People
Velvet Morning
The Drugs Don't Work
Lucky Man
Come On
---------------------------
(Man Called Sun was on the setlist, but not played)
Bitter Sweet Symphony
Modern Times

2008-04-26 Las Vegas, NV Pearl Concert Theatre

A New Decade
Sonnet
This is Music
Space and Time
Life's An Ocean
Already There
Weeping Willow
Sit and Wonder
The Rolling People
Velvet Morning
The Drugs Don't Work
Lucky Man
Come On
---------------------------
History (Guitar Version)
Bitter Sweet Symphony
Modern Times

April 29, 2008 - Just got word that Verve played Gravity Fuckin' Grave in New York! I *KNEW* I should've taken 2 weeks off and went to every damn show. Unfortunately, the rest of us just get to see Gravity Grave over at youtube. Oh well, it's better then nothing I suppose.
April 27, 2008 - Not really news, but I just got back from Vegas. Verve were in top form and I must admit that when they announced the reunion I was cautiously excited. Meaning, that I was glad, but I also remember the horror of that last tour (the one minus Nick). In any case, those feelings were squashed last night.

The show was fuckin' brilliant. They opened with A New Decade and proceeded to have a mix of mostly Urban Hymns and Northern Soul tracks. My friend John in San Francisco told me not to expect any pre Northern Soul stuff as they didn't play any in SF. But after they played Life's An Ocean, they followed it with Already There!! Obviously I prefer the "early" verve where it's a bit more noise-y and with Nick manning the guitar all the "pop" Urban Hymns tracks were louder and more raw.

At the end of Come On, Nick threw his guitar (not sure out of frustration?) and trashed it. They came back and played History, not the normal "orchestra" version, but the "guitar" version that Richard dedicated to William Blake. I've only seen live once on the first Urban Hymns tour. After History, they played Bittersweet Symphony and closed the show with the the second new song (youtube link in the previous news story).

My only complaint (there has to be one right?) is that they didn't play a good enough mixture of old and new. I would've liked to heard Gravity Grave, She's A Superstar and Man Called Sun, but I was happy with hearing Already There. All in all, the Verve are back and I can't wait for the new material!
April 24, 2008 - Verve played San Francisco last night and, I wasn't there as I'm going to see them in Vegas on Saturday. But they did rollout a new song and it's captured in all of it's youtube glory. My friend, smokeyanthony sent me the link.
March 31, 2008 - Verve tickets for select seats are now 50% off for the 2 NY shows. Head on over to ticketbastard and pick up a pair!
March 31, 2008 - Lots of little updates today... I'm going through a lot of the pages and noticed that my links were dead for the Verve Information Network. The VIN is still alive and kicking, head on over there and join the list.
March 31, 2008 - Just got this email and thought I'd pass it on:

Thought you and the fellow The Verve fans would be interested in this:

Fuse TV is giving away VIP tickets to The Verve's upcoming New York City concert at The Wamu Theater at Madison Square Garden on April 28th. The winner will win 2 tickets to the show, round trip airfare from the closest major airport to New York City, hotel accommodations for 3 days + 2nights, $500 in spending cash, and ground transportation to + from New York airports.

The contest runs today (3/21) through this Thursday, (April 3rd). All additional information about the contest can be found right here: http://fuse.tv/contests/bittersweet-sweeps/index.php

Also, here's a promotional trailer for the contest: http://www.youtube.com/watch?v=vYvBSBW63pg

March 31, 2008 - I took a few moments to update the Verve Tour dates. I know that the dates are everwhere but I couldn't find a complete list. Even the Verve's myspace page was missing the San Francisco date at the Warfield. If you notice any errors, feel free to contact me. Oh yeah, if any of you have links pointing to this site, please make sure that they are going to the correct address, http://www.musicsaves.org/verve/. Thanks.
March 27, 2008 - Tripwire mentioned that you can submit stories for a Verve documentary, just email them to thevervetv@googlemail.com. Also this dude Trevor interviewed me for a book on the Verve that should be coming out later this year. It was kinda fun thinking about all the memories of meeting up with people before gigs and all that.
March 18, 2008 - Took a few moments to update the "links" page. Removed a bunch of dead links, added some new sites, etc... There's been a lot of news lately and I haven't been keeping up (sorry). In case you didn't know Verve are coming to the US and only playing a handful of shows in Coachella, Vegas, San Francisco (Maybe..?), New York and Toronto. Pretty tiny, but I imagine that they'll come back for a full tour down the road.
[Current] - [2007] - [2006] - [2005] - [2004] - [2003] - [2002] - [2001] - [2000] - [1999] - [1998] - [1997] - [1996]
---
Back to the Main Page