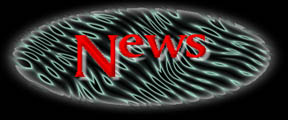 ---
Dec 23, 1996 - Here is the latest status on Verve from their friend, Mark Powell:

The Verve are currently working on the new album in London. They've laid down plenty of vocals and instrumental tracks are coming through. the laid back acoustic demos that you seem to have heard have been beefed up and dont sound much like those tapes now.
Dec 20, 1996 - The User Poll is starting to be very helpful. Fill it out if you haven't done so already.
Dec 17, 1996 - I added some cool Verve pics to the page. Including some great painting by Ashley! They kick ass even though she doesn't think so.
Dec 15, 1996 - I made some minor adjustments with the page and I added the TEXT only link.
Nov 30, 1996 - Here's a little Q and A with Richard Ashcroft:

Q:How does Verve feel about bootlegs in general? Some bands can't stand it at all and some bands are happy that they even have enough fans out there to make bootlegs. What side is Verve on?
A:Verve are fine about bootlegs as lomg as it is previously released stuff. They are on the fans side as long as the fan is on their side.

Q:Is it true that Kate from Spiritualized is playing keyboards on the demo?
A:No, Kate does not play keybords on any demo, Simon Tong & I (Richard) Do!

Q:Was Richard in a Rolling Stone cover band?
A:No

Q:Why did he do the magazine ads? Just for fun?
A:I did the magazine ads for fun and because at the time I wanted to. No I am not interested in a modelling career.
Nov 26, 1996 - I'm adding some real audio encoded files to my webpage. I think they are pretty cool, so click here and tell me what you think. I've also added a load of new pictures to the band pages. I've added some good Richard ones and I've also added to the Nick and Simon pages.
Nov 13, 1996 - Richard Ashcroft tried calling me yesterday and I never got to speak with him but I still got the message. He wants me to get rid of the sound files and stop dubbing the demos. So they are gone. So you can't get the demo anymore from me. You are all going to have to wait until next year when the "new" band releases the "new" album. Even though Richard probably wanted to "rip into me" I would still want to talk to him. I've been told that he has my home phone number and he may call.
Nov 09, 1996 - I updated my Members pages. So the Richard/Simon/Peter/Nick pages look a bit better with thumbnails of the images.
Nov 08, 1996 - Today in the mail, I got another Verve demo. Here's the set list:
Monte Carlo
Song for the Lovers
Misty Mroning June
The Crab
Sonnet
Oh! Sister
The Drugs Don't Work
Lord, I've been Trying
Lord, I guess I'll never Know
Little Bit of Love
It Takes Two
As before do not ask for a copy. Sorry, but with all the trouble that was brewing with the first one, this one won't be passed around (at least not yet anyway).
Nov 02, 1996 - Sebastian emailed the Verve mailing list and reported that this was in the Oct. 12, 1996 issue of NME:

"Helpful as ever, we looked up 'career slump' in a dictionary and the entry read simply: RICHARD ASHCROFT from THE VERVE, whose solo career has been so far from 'rocketing' that he has been forced to resort to writing music for adverts - namely the LA Gear ad! Apparently, he took the job in the hope that he'd get a truckload of "that great LA gear, man!", only to be devastated when he got sports equipment instead... "
Oct 29, 1996 - I added the Verve faq. Click Here to check it out. I'm also selling the video with a lot of Verve promos and live clips. The full listing is on my Merchandise Page(VIDEO NO LONGER FOR SALE). I'm trying to raise some cash so I can buy a virtual domain. Maybe I can turn this page into www.the_verve.com. That would be totally cool!!
Oct 16, 1996 - The demo was supposedly recorded towards the end of 1995. The keyboards are played Kate Radley who used to be in Spiritualized, and is now Richard's girlfriend.
Oct 15, 1996 - I have the new Verve demo. It contains 6 tracks are:
Space and Time
Come On People
Oh Sister
Drugs Don't Work
Song for the Lovers
Sonnet
I hooked up my stereo to my computer so I can sample the tape for you all. You can listen to it by Clicking Here. If you send me some email asking me for a copy I will put you on a list and make sure that you don't get one from me. I'm well aware that there are plenty of VERVE crazy fans like me that want to hear this stuff, that's why I recorded the samples. I will be making copies of this tape and I'm sure it will get around fast. I'll trade it soon when I know I'll have the time to make copies.
Oct 8, 1996 - I fixed A LOT of broken links on this page. I can't believe no one told me that they were all broken!!! Man... Well, I guess it's my job to make sure all my links work.
Ocd 8, 1996 - Someone told the Verve Mailing list that Nick McCabe is working on a solo project and that details are pretty sketchy
Oct 4, 1996 - I got this message a while ago (late Sept) but I'm finally posting it:


Now for the real news. Spoke with Myra (simon's wife) again. She said that the band is not in the studio. There isn't a producer as of yet or they are still trying to find one?. And no release date. So to everyone reading this, there is still a delay...it sounds like.
Oct 2, 1996 - I've been getting some mail about a new Verve Demo that's been floating around. I haven't heard it yet and these people said that they would send me a copy. Well, one person said that they would send me a copy and the other said that they would send me a review. I haven't seen anything yet so when/if I do I'll let you all know. Oh yeah, the set list is:
Space & Time
Oh Sister
Drugs Don't Work
C'mon People
Song for the Lovers
Sonnet.
On another email the track list is:
Monti Carlo
Song for Lovers
Misty Morning June
The Crab
Sonnet
Oh! Sister
Little Bit of Love
The Drugs Don't Work
Take it any way you want.
Sept. 30, 1996 - My friend actually has the Details magazine where Richard Astcoft is in an Mossimo ad!! I'm gonna scan it as soon as I can.
August 25,1996 - Check this out, found at http://raft.vmg.co.uk/news/19960819_102.html
August 20, 1996 - The Verve Fanclub is dead because of fire damage.
July 20, 1996 - I wrote the verve poll cgi script again, this time I actually used some of perl's great features. I think it's a lot better but you guys won't really notice a big difference. I also added some really lame counters. They are really slow but once again, you shouldn't notice a big difference because it's only slow when a million people are hitting the server and that just isn't happening.
July 6, 1996 - Ben White sent me this vital information (his source is a rep. at HUT records):
Simon Tong will not be in the new band and neither will Bernard Butler.
They are currently looking for a guitar player, so will not release new material officially until next february, which probably means next march.
It is unlikely that any of the old unreleased material by The Verve will see the light of day
May 29, 1996 Here's the message I got from sfutter@VNET.IBM.COM:

The Verve have been mentioned a few times on this list, so I figured that the following piece of news may be of interest to some of you out there. On the Suede Newsgroup (alt.music.suede), Suede's manager Charlie Charlton has said that Bernard Butler (ex Suede guitarist) is to join........the Verve! I'm not too sure whether they will be using the same name, but the band is basically the Verve minus Nick McCabe and plus Bernard.
May 13, 1996 - I'm finally adding A LOT of things that Jan has sent me. She wants you all to check out these links:
May 10, 1996 - Another Richard article in Music News of the World
March 16, 1996 - Addicted to Noise and many members of the Verve mailing list agree that Richard Ascroft played 3 songs at the Oasis concert in New York. The people on the Verve mailing list say that Richard played "The Drugs Don't Work Anymore" and two new songs, here's what ATN said.
March 10, 1996 - Addicted to Noise says confirms the rumors that Verve is going to continue with a new guitarist and a new name which is currently unknown. Click Here for details.
March 8, 1996 - I completed the updates to the verve gigography.
March 7, 1996 - The Verve Poll is complete.
March 6, 1996 - I added a huge client-side imagemap and a new logo
February 19, 1995 - Addicted to Noise says that Verve have reformed with a new guitarist. Click Here for the details.
February 13, 1996 - Patrick (P.C.P.Tax@kub.nl) read an interview in a dutch magazine with Noel Gallagar. In the interview Noel said that Richard has a new band called Sensation and that it was "verry, very, very, very, very good" (quote the Noel)
January 6, 1996 - Devin (dwarnk19@eos.eos.net) informs me that Richard is in a new band! Here's the excerpt from page 4 of this month's "Select":

"As the Britpop masses hungrily wait for a phoenix to rise from the ashes of The Verve, Select has discovered that singer Richard Ashcroft has made a low-key comeback - as the singer in a Rolling Stones covers band! The splendidly named Rockery have already signed a deal with the tiny Windmill label, and cut and LP (pictured left) of Jagger-Richards faves. Some critics are saying Mad Richard was always heading in this direction..."
Very Recently... - Rumors have been floating around that there's a copy of the *new* Verve's demo material.