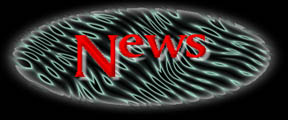 ---
Nov 26, 2005 - There's a lot going on in the Richard Ashcroft world. His new solo single is called "Break the Night with Colour" and will be released in early January. It's already being played on UK Radio and as usual, you can always grab a copy online. His new album is called, "Keys To The World", and that will be released on January 23rd in the UK.
Sep 30, 2005 - Ben sent in this NME link:

Limp Bizkit cover The Verve
The band will tackle 'Bittersweet Symphony'

Limp Bizkit are set to cover The Verve's 'Bittersweet Symphony' for an upcoming best-of compilation.

The band will merge the song with their version of Motley Crue's 'Home Sweet Home' for the career-spanning collection.

The album, titled 'Greatest Hits' is set for a November 7 release and will feature a further two previously unheard tracks - 'Lean On Me' and 'Why' - alongside hits such as 'Nookie', 'Rollin', 'Break Stuff' and 'N 2 Gether Now'.

According to Billboard, no songs have been included from Limp Bizkit's recent EP 'The Unquestionable Truth', which fell out of the Billboard 200 after just four weeks.


Jul 18, 2005 - Othmar writes:

Hi, i happened to be in verona (italy) last Monday, july 11 were richard was giving a concert in support of coldplay and i couldn't believe my luck as i saw richard in the centre of the city while we both were just walking 'round!!!!

I immediately greeted him and introduced myself and he was very kind and cool to talk a bit to me and sign me an autograph, you can see it here:

http://i7.photobucket.com/albums/y289/tollerhengst/AshcroftVerona.gif

This is what he told to me, "the new album is gonna come out in january and it's gonna be wild and rough!" he seemed to be very very excited 'bout the new album. I asked if it will sound more like older verve stuff than and he grinned and answered "I guess I will always be the verveman!"

I really enjoyed the meeting with one of my heroes and am now as well excited to hear the album, if it is really gonna be "wild and rough"!

Jul 17, 2005 - That Live8 page is gone now, but the direct link still works. Who knows how much longer that'll still be active. Also, if you're after a good bootleg, then head over to DimeADozen and grab the Frankfurt 1994 show. That's the audio from the "infamous" video and has great versions of Grey Skies, Mover, Black & Blue. (oh, and google has decided that I'm innocent of click-fraud. I'm still debating putting ads back on the site...)
Jul 8, 2005 - Someone made a very easy page that you can use to download a bunch of videos from the Live 8 concerts. Here's a direct link to the Coldplay/Richard Ashcroft performance. The file is over 100 Megs so I'd do a right-click and "Save As..." instead of just clicking on the link. As always, if you download this stuff, then go to http://www.live8live.com/ and sign up. The least you can do is visit the site and read what they have to say. From the site, "We don't want your money, we want your face".
Jul 7, 2005 - Google accused me of click-fraud. Click Fraud is where you click on the banner ads over and over again to make a profit. What's funny is that I only made like 20 bucks a month with all the clicks from this site and Excellent Online combined. Now might be a good time to plug the kickass browser, Firefox, and the wonderful Adblock extension. Using that combination, you too can never see a google ad again. :)
Jul 3, 2005 - Kort Peters wrote in to say that you can watch the Coldplay/Richard Ashcroft preformance in full on the AOL site. I can't watch it since it only works in Internet Explorer.
Jul 2, 2005 - So the MTV Live8 broadcast is over, I'm editing it down and out of 8 hours, I'll probably get like 20 minutes of something that is actually watchable. "sullysnet" wrote in with this and I TOTALLY agree about the Pink Floyd bit:

please report this too on the site since people need to know more how worthless MTv is in the report they say they have in interview with Coldplay yet it is Richard Ashcroft/Chris Martin under the interview says Chris and nothing about Richard................... so most people would assume he was in ColdPlay when he is NOT

I hate them more and more, they even cut one of the most important things I ever seen in music, the Floyd reunion

Jul 2, 2005 - A while ago I built a "tivo-like" machine to record television (Myth TV in case you were interested), and it's a life-saver for unwatchable shows like the Live8 broadcast. It's on for a full 8 hours today from 9am to 5pm and I have the whole thing scheduled to record. I woke up, and flipped through the first 2 hours in only 10 minutes. Surprisingly they did air the Richard Ashcroft/Coldplay thing which was cool despite the fact that the dumb VJ's had to cut it off at the end with they're lame commentary. I'll try to edit the video clip and have a copy posted here soon.
Jul 1, 2005 - A bunch of people wrote me to say that Richard Ashcroft will be joining Coldplay on stage for the 'Live 8' festival. NME broke the news that they will be playing a duet of 'Bittersweet Symphony'. And some "better" news, easytree has resurfaced as Dime A Dozen. Currently there's the audio from the German Frankfurt Video and a 1998 Verve show (minus Nick McCabe) up there. Thanks Steven for the news.
April 14, 2005 - Barry wrote in to say that Richard Ashcroft will be opening up for Coldplay on July 10th in Austria. And he also attached the proof. And on an unrelated note, Easytree shut down so you can't download that Verve video that I mentioned in the November 23rd, 2004 entry.
February 20, 2005 - Since "Mash-Ups" are all the rage these days, I got this email recently:

My name is Chris and I'm a breakfast presenter on 97.2 Stray FM in Harrogate, England. I was wondering if you may be interested in hearing a special version of "Lucky Man"? It's mixed together PERFECTLY with Anastacia's "Cowboys and Kisses" I swear that if you had never heard both songs....you would SWEAR that it was a duo. I have called it "Lucky Cowboys" and am desperate to get Anastacia or even Richard Ashcroft to hear it? I thought by contacting yourselves, you may have a little more pulling power?? I don't know? If you would like an mp3 copy then please don't hesitate to contact me, or if any of your fans would like a version. As it's not a version which hasn't been passed by either parties, I would love for them BOTH to get into the recording studio to record the song by popular demand!!! The fact is...It sounds great and not cheesy!!! Everybody on the radio that has heard it, thinks it is SOOO SPOOKY! I leave it in your hands, please do get in touch either way. Thanks for reading this!

I haven't heard of Anastacia or this song, "Cowboys and Kisses" and it's pretty obvious why, the song blows. Mixed in with Lucky Man is pretty offensive and I think it's an absolute horrible mix. But don't take my word for it, listen for yourself: Lucky Cowboys.mp3.
[Current] - [2007] - [2006] - [2005] - [2004] - [2003] - [2002] - [2001] - [2000] - [1999] - [1998] - [1997] - [1996]
---
Back to the Main Page